Billingham Rugby Football Club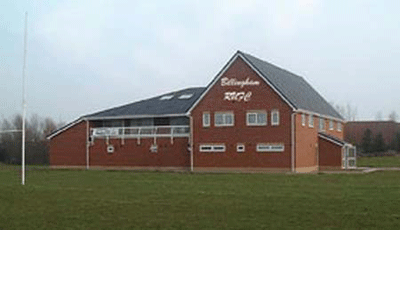 Billingham Rugby Club approached Club Design to help formulate a club development plan that would enable the club to attract significant grant funding towards the construction of new facilities. The club was suffering from a three site existence, changing at a local football club, walking to hired rugby pitches and then socialising at a local working men's club. The grant that was achieved for the new facilities, was (at the time) the largest award to a members club in the Cleveland region.
Funding: Sport England – National Lottery, Brewery Loan.
Approximate Project Value: £850,000
Description:
Durham / Northumberland Division 2 Club
Traditional form of contract
Sport England Lottery Funding
Negotiate land purchase from local company
Negotiate long lease on Local Authority land
New clubhouse and car park
Function room, members lounge and 6 changing rooms
Drainage and levelling to existing pitches
Services provided:
Aid with grant application. Preparation of reports and business plan. Continued work in application process.
All plans, elevations, site layouts and specifications.
Submission of planning applications.
Brewery loan negotiation.
All architectural work and project management, including tender action and appointment of contractor.