Longton RUFC & Longton Harriers FC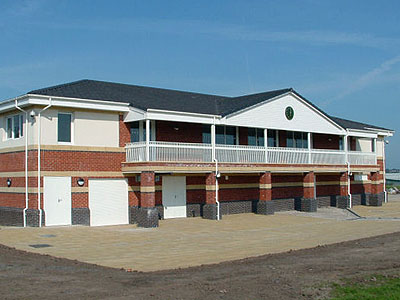 Before Longton RUFC relocated to its fantastic new home at Trentham Fields close to Stoke City FC, it had a two site existence, with one site at Roughcote Lane housing a single pitch and clubhouse and car park, with a satellite site on Leek Rd half a mile away housing a further two pitches. Planning consent was achieved to build houses on the clubhouse site and a deal was done to "donate" the Leek Rd site to Longton Harriers FC. The two clubs benefited from high quality new facilities.
Funding: Sale of site for select housing development, CCDP single sport, CCDP multi-sport, Coalfields Regeneration, Sport England CIF, Barclays Spaces for Sport, The Football Foundation.
Approximate Project Value: £1.5M
Description:
National League 3 Midlands rugby club.
Traditional form of contract
Relocation to new site at Trentham Fields, providing a new clubhouse with 6 changing rooms, 2 social rooms and commercial kitchen and new 3G ATP training pitch. For Longton Harriers FC, a new football pavilion and car park was constructed at the Leek Rd site.
Services provided:
Negotiations with the local authority regarding the planning and make up of the deal to secure the relocation site.
Full feasibility study and cost information.
All plans, elevations, site layouts and specifications.
Submission of planning applications.
Public consultation exercise.
Business plan and Football Foundation bid.
All architectural work and project management, including tender action and appointment of building contractors.
Financial schedules to committee on monthly basis throughout construction phase.